System Leadership
System change is a team sport and requires an understanding of the complexity around any particular problem. No single person or even organization is sufficient, but well-designed partnerships that foster collective leadership are hard to find.
Within the Sustainable Food Lab community, we keep learning how to foster system thinking and collective leadership. We know that trust is crucial and confidentiality frequently helps. System leaders notice their own assumptions and continuously learn to see through the eyes of others.
We design and lead system leadership initiatives that facilitate reflection, creative conversations, and co-creation of system innovations. Those opportunities include:
Peer leadership communities, some lasting for a few calls and some for many years, some focused on specific issues and some on professional development;
Learning Journeys that use field trips to intentionally broaden perspectives and create inspiration for change; and
Collaborations and gatherings that encourage sharing of not only successes but also next steps to overcome difficulties.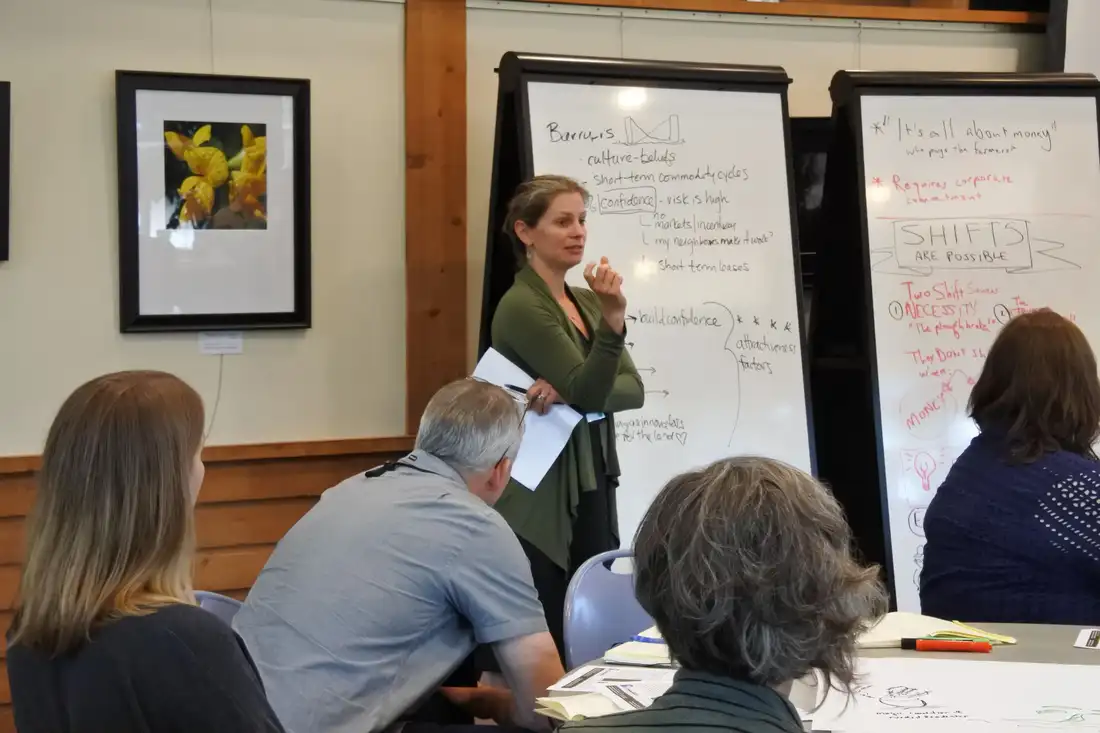 Recent Programs
The Impact Lab was a fellowship program for food and beverage company professionals, and continues as a virtual support community.
Soil Health Leadership Lab is a network of people from organizations that support row crop and livestock farmers to adopt cover crops and other soil health practices.
Leadership Summits were experiential, interactive conferences for exploring challenges and emerging solutions.