Strategy and Program Design Consulting
Through goal setting, pilot project design, market and stakeholder research, and other tools, we help our company partners navigate the landscape of questions around sustainable sourcing strategies, climate and GHG accounting, and farmer engagement approaches.
We consider our consulting clients as partners and encourage them to learn alongside us, sharing their own experiences and expertise. With supply chain project design, we find the most success when we can identify and link food and beverage companies and their suppliers to on-the-ground partners. Keeping the farmer at the center of project design is core to our approach. We particularly enjoy projects in which we partner with farmers to identify, implement, and track practices that support their farm management goals alongside environmental stewardship.
Companies we've partnered with include AB InBev, Danone, King Arthur Baking Company, PepsiCo, Unilever, and Walmart.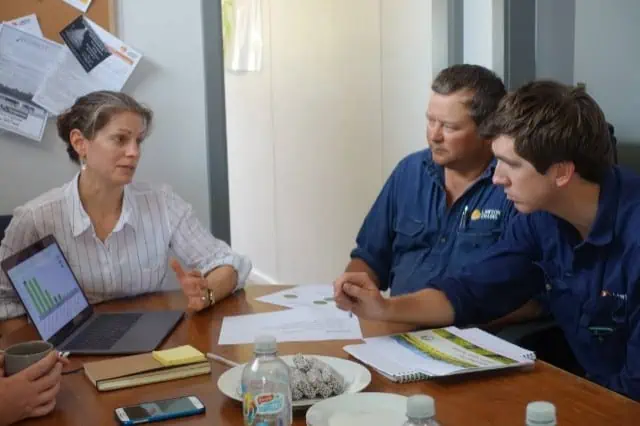 Partnerships and Collaborations
One-on-one consulting with companies hits the limits of what we can achieve by working one supply chain at a time. In this case, Food Lab projects and partners expand to include other buyers from the same farming systems and landscapes. Examples of such projects that were developed or facilitated by SFL are:
The Scale Lab brings together leaders from dozens of organizations who provided insights grouped into into three future stories: 1) Regenerative farming systems become the new normal; 2) Sizzling experiments fizzle in the mainstream; and 3) Organizations hit their targets but miss the point. The actual future will depend upon successfully achieving six building blocks and navigating uncertainties. Learn more about the Scale Lab Report, and explore the available resources.

The Trusted Advisor Partnership (TAP), developed with North Dakota State University and a group of independent crop advisors, aims to scale soil building practices over 500,000 acres. TAP is supported by the Walmart Foundation and number of companies including Anheuser-Busch, General Mills, Hershey, King Arthur Baking Company, PepsiCo, and Unilever. The TAP model is expanding to other US states and Canada, and is beginning to influence work in the UK and elsewhere.

Cool Soil Initiative (CSI) was launched in 2017 under the leadership of Mars Petcare and has since expanded to include major food manufacturers, aggregators, and processors in Australia, including Kellogg, PepsiCo ANZ, Manildra Group, Allied Pinnacle, and Corson Grain, with support from the Food Agility Cooperative Research Centre (CRC) and leading researchers at Charles Sturt University. The project is building a data-driven approach in close partnership with farmer-led organizations Riverine Plains, Central West Farming Systems (CWFS), FarmLink, and and the Irrigation Research & Extension Committee (IREC), to reduce emissions and increase the adoption of soil building practices on over 1.5 million acres in New South Wales and Victoria, Australia.

Crop Diversification in the Corn Belt: Together with Practical Farmers of Iowa and corporate food and beverage partners, we have been documenting the sustainability value that can be captured through extending the corn/soy rotation with a small grain and cover crop. Through this collaboration, we are uncovering how to enable farmer success in integrating a small grain into their system, and exploring what is needed to scale and create market-pull for more diverse rotations in the Corn Belt.

The Cool Farm Alliance (CFA) is a global network of more than 140 organizations that use the Cool Farm Tool, an environmental footprint calculator, to evaluate emissions, biodiversity, and water usage across their supply chains. CFA was incubated by the Sustainable Food Lab with Unilever and the University of Aberdeen in Scotland. One of our team members, Daniella Malin, still serves CFA as Head of Impact and Collaboration.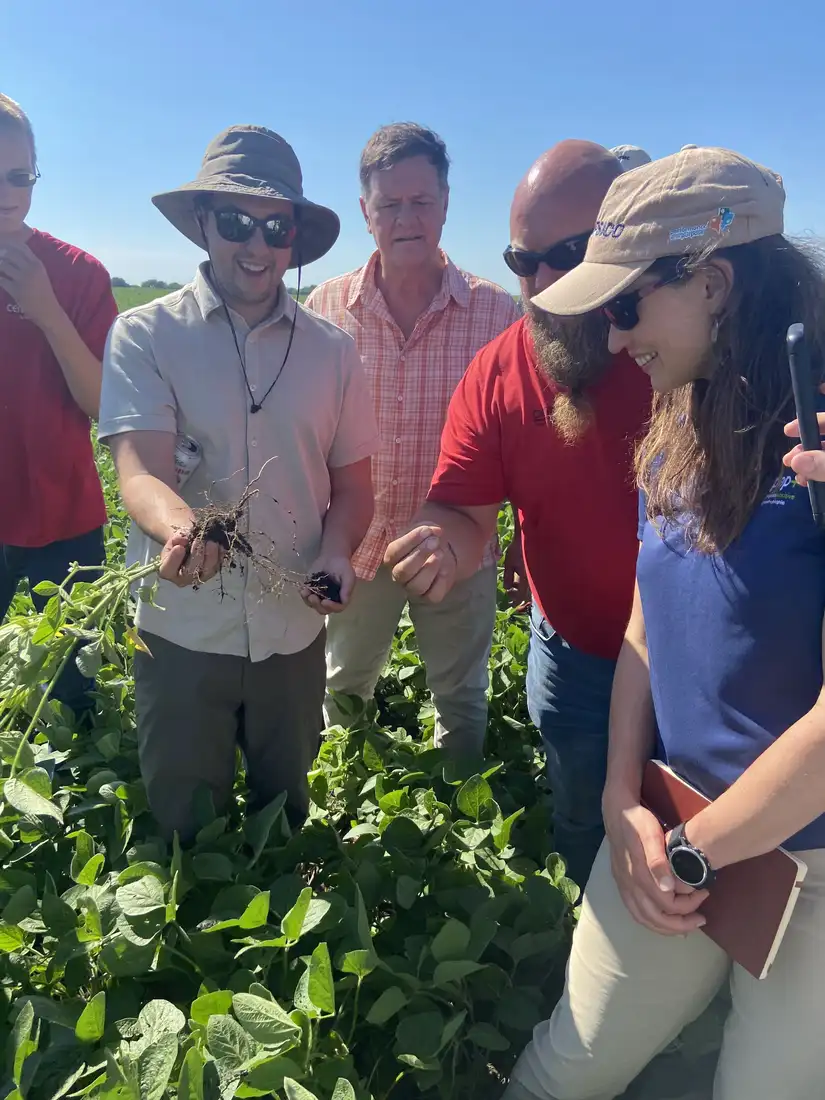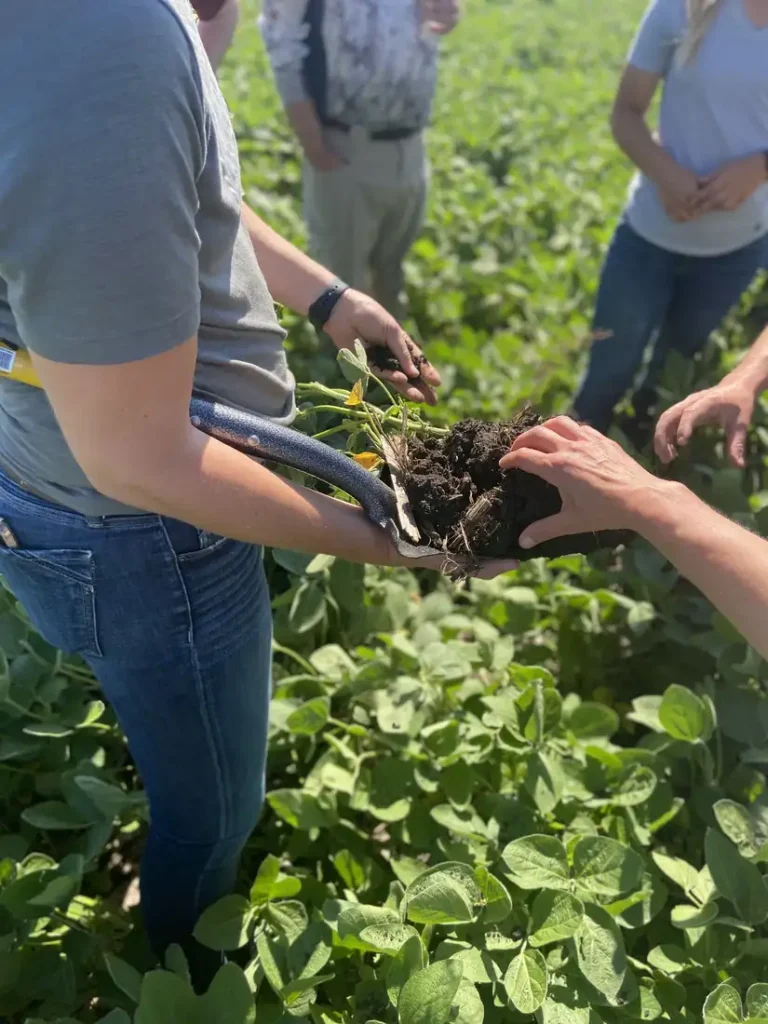 A Continuous Learning Community
Our community of partners grows as key players want to learn from their peers. This need leads to communities of practice: sometimes short-term and focused on specific issues such as accounting protocols or crop diversification in the US Midwest, and sometimes longer-term, such as our ongoing Scale Lab. With Practical Farmers of Iowa, we facilitate the Soil Health Leadership Lab, a network of organizations that are providing key technical and support services for row crop and livestock farmers to soil health building practices. Both learning communities provide a confidential space for peer-to-peer sharing, capacity building and exploration of potential partnerships.
Our next steps are shaped by where we get stuck. Our successes are all due to continual learning with our partners. We get stuck exactly where our partners get stuck. Accepted business models are sometimes insufficient to achieve the impacts we and our partners aspire to achieve, and those stuck places shape our agenda for the next stages of our work. The Scale Lab page of this website is a compilation of what we, and our partners, have most recently learned about scaling regenerative agriculture, including next steps for industry and other partners.
Organizations that have participated in recent or ongoing collaborative projects and learning communities include:
Companies: AB InBev, Cargill, General Mills, Ingredion, Kellogg, Mars, McDonald's, Oatly, PepsiCo, Stonyfield/Lactalis
NGOs: Environmental Defense Fund, Midwest Row Crop Collaborative, Soil Health Institute, The Nature Conservancy, Nature United, World Wildlife Fund

On-the-ground partners: Practical Farmers of Iowa, Precision Conservation, Management

Academic institutions: North Dakota State University, University of Minnesota, Iowa State University, Charles Sturt University

Public Sector: USDA and Alternative Land Use Services in Canada
We are also active and always collaborative with a few industry platforms, including the Field to Market Alliance, the AGree coalition, and SAI Platform.
In addition to financial support from our corporate partners, the Sustainable Food Lab has enjoyed generous funding for work on crop and livestock systems from the Walton Family Foundation, the McKnight Foundation, the USDA's Natural Resource Conservation Service, and Australian supporters of the Cool Soil Initiative.